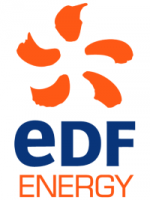 The Sixth Employers' Forum was hosted by EDF Energy in Barnwood, Gloucester on Wednesday 8 November 2017.  The topic under discussion was Diversity, Inclusivity and Employability.
Diversity considers similarities and difference, both visible and non-visible, including gender, ethnicity, disability, sexual orientation, age and even academic discipline, amongst others.
The IMA/EDF Energy Employers' Forum on Diversity, Inclusivity and Employability was an opportunity to celebrate the diverse range of careers a mathematician can be part of, and to discuss the importance of all aspects of diversity and inclusivity in the workplace. The day included a series of talks and small group breakout sessions where mathematicians discuss their experiences.
Diversity and Inclusion are essential to enable all individuals to realise their potential to themselves and with the current shortfall in STEM graduates, Diversity and Inclusion are also of paramount importance for employers, ensuring that the mathematics profession can capitalise on available talent and provide greater benefit to employers.
The aims of the day were to:
Demonstrate the benefits of D&I
Consider how D&I affects all of us
Demonstrate the benefits that mathematicians can bring to employers
Highlight the wide variety of career choices available to mathematicians
The IMA has signed up to the Science Council Declaration on Diversity, Equality and Inclusion and EDF Energy are proud to host this event, on a topic of key importance to the company.
Published